Inter-specific interactions involving Lemur catta housed in mixed-species exhibits in UK zoos
Keywords:
aggression, captivity, Lemur catta, mixed-species housing, zoos
Abstract
Ring-tailed lemur Lemur catta are a popular Madagascan species kept in zoos due to their appeal to visitors. As a flagship endangered species, they are often used to highlight conservation messages and are frequently kept in mixed-species and walk-through exhibits providing an immersive experience for the public. However, agonistic events may be more frequent in exhibits housing multiple territorial primate species with differing dominance hierarchies. Observations were undertaken in nine UK zoos housing a total of 105 L. catta in 10 polyspecific exhibits using 'all occurrence sampling' to record frequency and duration of agonistic and affiliative interactions between L. catta and other species of lemur. Observations were conducted in two-hour continuous periods under two conditions: when food was presented by keepers and when this was not the case. The presence or absence of provisioned food did not predict changes in any of the relationships examined. Overall, agonistic inter-specific interactions were observed slightly more frequently than affiliative interactions; the difference was not significant. Analysis revealed that there was a significant difference in both the frequency and duration of inter-specific affiliative and agonistic interactions between some exhibits, the presence of infants (aged <1 year old) and single sex exhibits significantly predicted an increase in the frequency of affiliative interactions whereas larger troops and the absence of infants were associated with a reduction of agonistic events. This study found that the conditions within individual exhibits (including group and design characteristics) significantly influenced interactions between L. catta and other lemur species. The findings suggest implications for ongoing captive care, and specifically for the management of species age/combinations.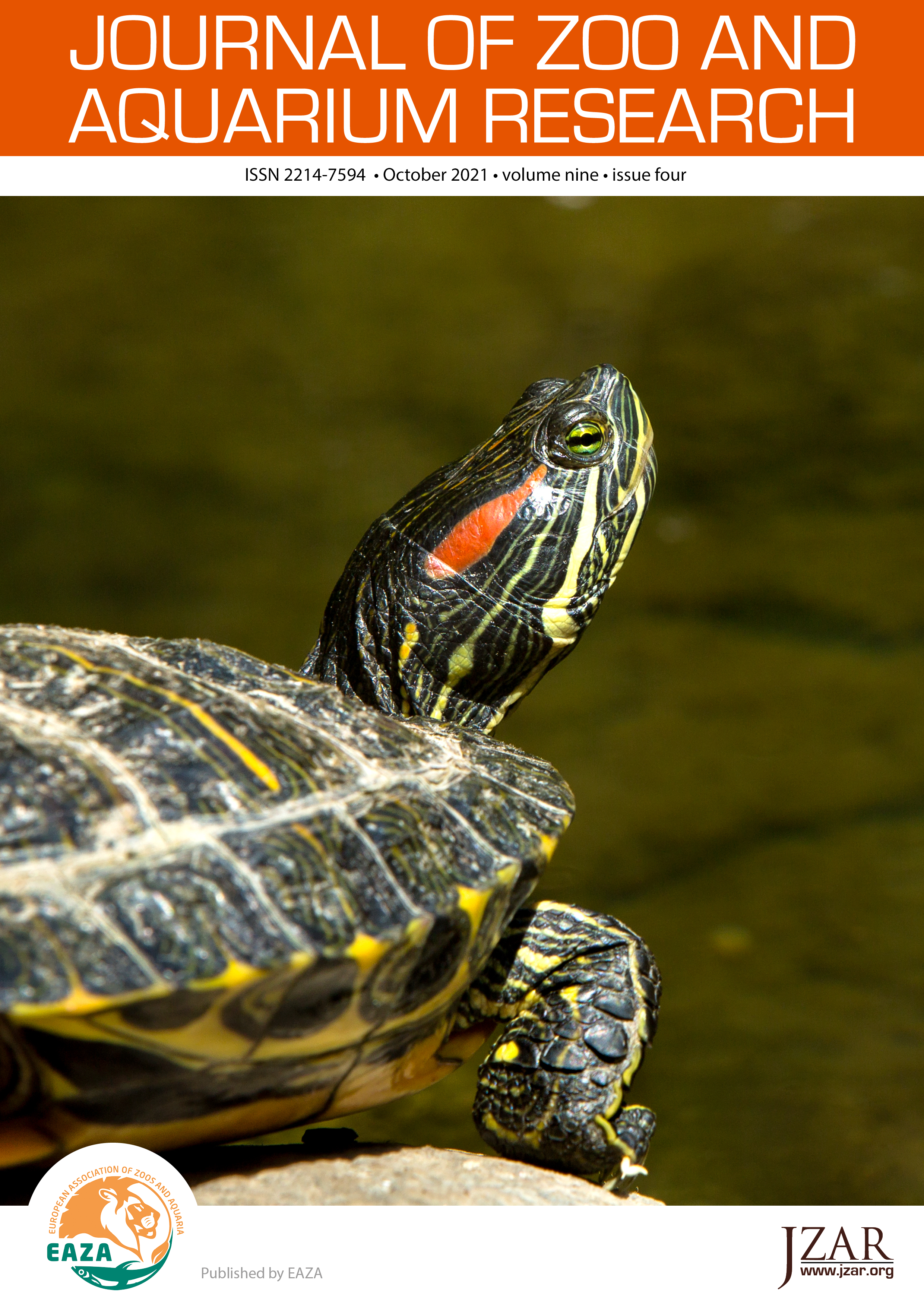 Downloads
How to Cite
Law, S., Prankel, S., Schwitzer, C., & Dutton, J. (2021). Inter-specific interactions involving Lemur catta housed in mixed-species exhibits in UK zoos. Journal of Zoo and Aquarium Research, 9(4), 247–258. https://doi.org/10.19227/jzar.v9i4.629
License
JZAR fulfils the DOAJ definition of open access and provides free and open access to the full text of all content without delay under a Creative Commons licence. The copyright holder of JZAR publications grants usage rights to third parties, allowing for immediate free access to the work and permitting any user to read, download, copy, distribute, print, search, or link to the full texts of articles.