How much UVB does my reptile need? The UV-Tool, a guide to the selection of UV lighting for reptiles and amphibians in captivity.
Abstract
Guidance is almost non-existent as to suitable levels of UV lighting for reptiles and amphibians, or how to achieve satisfactory UV gradients using artificial lighting. The UV-Tool is a working document that seeks to address this problem, by considering the range of UV experienced by each species in the wild. The UV-Tool contains an editable and expanding database of the microhabitat requirements and basking behaviour of reptile and amphibian species, as derived from field studies, or inferred from observed behaviour in captivity. Since an animal's UV-B exposure is determined by its behaviour within its native microhabitat, estimation of its natural range of daily UV-B exposure is then possible. The current version of the UV-Tool assigns 254 species to each of four 'zones' of UV-B exposure (Ferguson zones) based upon UV-index measurements. Once the likely UV requirement of any species of reptile or amphibian is ascertained, the next step is to plan safe but effective UV gradients within the captive environment. To do this requires knowledge of the UV spectrum and output of the lamps to be used. The UV-Tool therefore includes test reports and UV-index gradient maps for commercially available UV-B lighting products, and a guide to selection of appropriate lamps for use in vivaria and in larger zoo enclosures. There are reports on 24 different products in the current version of the UV-Tool. This document has been compiled by members of the British and Irish Association of Zoos and Aquaria (BIAZA) Reptile and Amphibian Working Group (RAWG) with contributions from zookeepers and herpetologists from the UK and abroad. Further input is welcome and encouraged.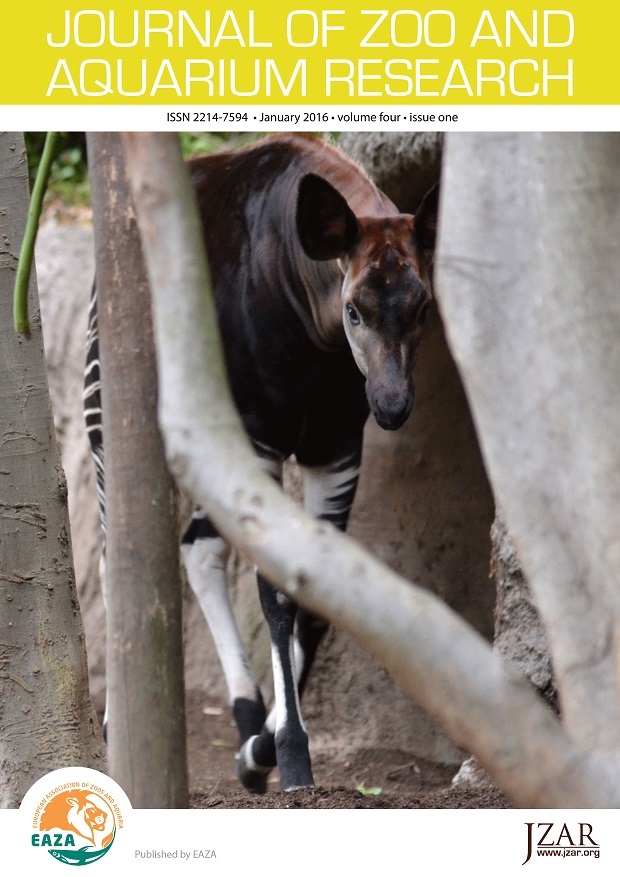 Section
Evidence Based Practice
Authors who publish with this journal agree to the following terms:
Authors retain copyright and grant the journal right of first publication with the work simultaneously licensed under a Creative Commons Attribution License that allows others to share the work with an acknowledgement of the work's authorship and initial publication in this journal.
Authors are able to enter into separate, additional contractual arrangements for the non-exclusive distribution of the journal's published version of the work (e.g., post it to an institutional repository or publish it in a book), with an acknowledgement of its initial publication in this journal.
Authors are permitted and encouraged to post their work online (e.g., in institutional repositories or on their website) prior to and during the submission process, as it can lead to productive exchanges, as well as earlier and greater citation of published work (See The Effect of Open Access).