Concepts, applications, uses and evaluation of environmental enrichment
Perceptions of zoo professionals
Keywords:
Keeper opinions, taxonomic-bias, food-based bias, barriers to enrichment, workshop.
Abstract
It is imperative that zoo-based Environmental Enrichment (EE) is underpinned by an evidence-based approach, yet research suggests considerable taxonomic-bias and in industry, a tendency for keepers to rely on food-based EE despite research on multiple EE categories. To better understand potential barriers to the dissemination of EE information for underrepresented taxa and EE types, a workshop was run at the 19th BIAZA Research Conference in summer 2017. Six taxa (domestic species, non-parrot birds, small mammalian carnivores, reptiles/amphibians, fish/invertebrates) plus non-food based EE were discussed by six focus groups who answered a standardised set of questions as part of a semi-structured interview. Deductive thematic analysis and principal component analysis were applied to code themes in the delegates' discourse and derive components. Results suggest that delegates were focused upon two underlying themes: animal quality of life measures, and use or lack of information. Both themes were evidenced in the discourse of all focus groups for each of five EE subject areas (EE concept and terminology; need for EE; barriers to EE; use of literature; evaluation of EE). Zoo professionals have a holistic view on animal welfare that relies on behavioural ecology to inform practice, a multifactorial view on EE concepts, seeing EE as core husbandry, yet a luxury in practice due to barriers, with reliance on literature for ideas and to overcome barriers, to determine an animal's need for EE, and to measure EE success. Delegates discussed a lack of literature, supporting conclusions of previous research. Further EE-based research on underrepresented animal groups is required if zoo-based practice is to progress.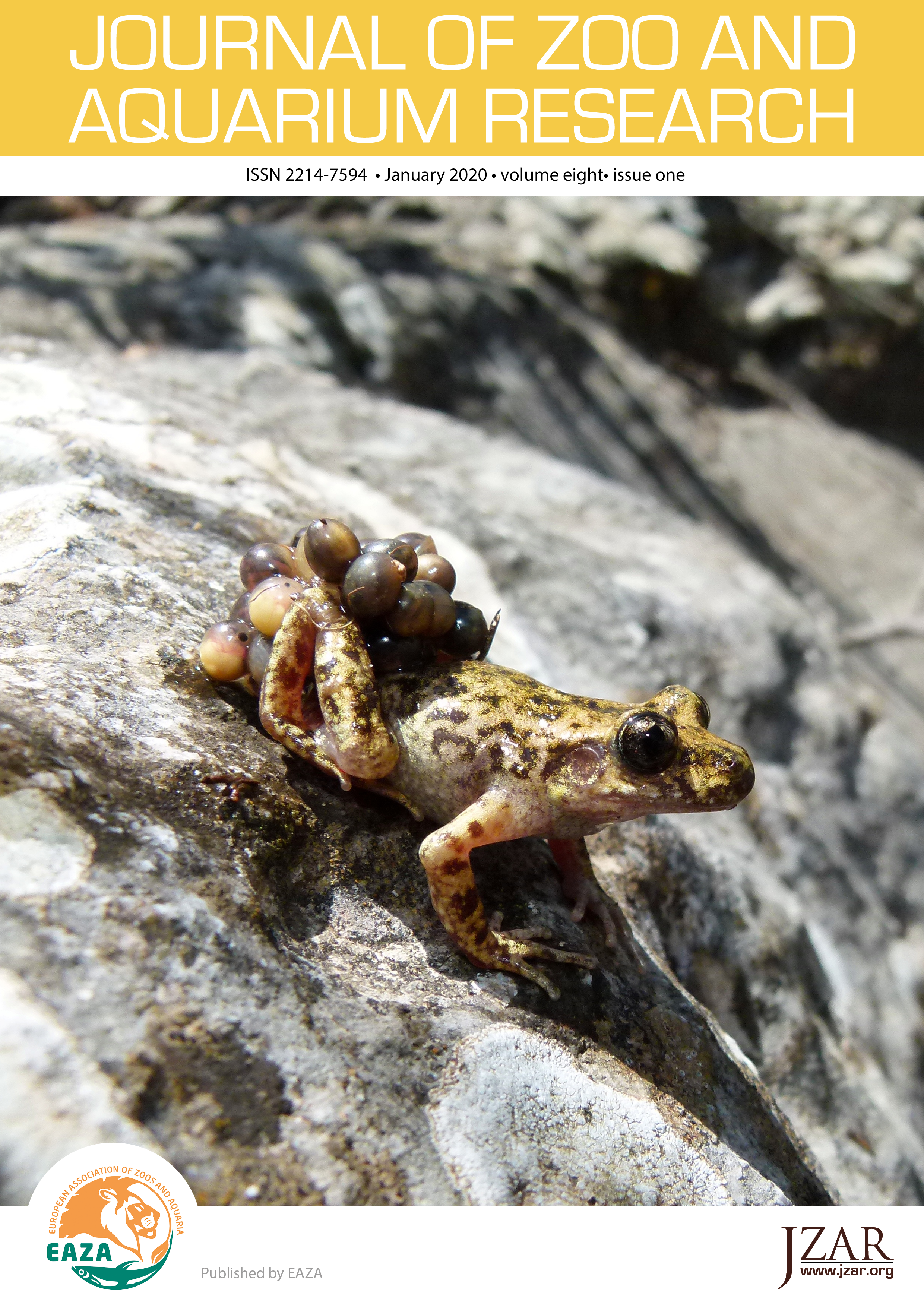 Downloads
How to Cite
Riley, L. M., & Rose, P. E. (2020). Concepts, applications, uses and evaluation of environmental enrichment: Perceptions of zoo professionals. Journal of Zoo and Aquarium Research, 8(1), 18–28. https://doi.org/10.19227/jzar.v8i1.384
License
JZAR fulfils the DOAJ definition of open access and provides free and open access to the full text of all content without delay under a Creative Commons licence. The copyright holder of JZAR publications grants usage rights to third parties, allowing for immediate free access to the work and permitting any user to read, download, copy, distribute, print, search, or link to the full texts of articles.