Genetic assessments for antelope reintroduction planning in four European breeding programmes
Keywords:
Genetic management; zoo; reinforcement; roan; eland; waterbuck; kudu
Abstract
The potential reintroduction value of zoo animals is often cited as a reason for maintaining captive populations.   To validate this argument, it is important for conservation breeding programmes to have knowledge of the evolutionary history and population genetic diversity of their founders, so that managers can understand the possible consequences of breeding decisions in captivity and to evaluate the options for releasing individuals back to the wild.  For the European captive populations of roan antelope (Hippotragus equinus), greater kudu (Tragelaphus strepsiceros or Strepsiceros spp.), common eland (Tragelaphus oryx) and waterbuck (Kobus ellipsiprymnus or Kobus spp.), there is a need to understand more about their genetic status and to evaluate their likely geographic origin within their natural distribution.  We employed DNA nucleotide sequencing of the mitochondrial (mtDNA) control region to identify the maternal lineage of captive animals and inform decision making concerning future possible translocations in each species.  Sequence data from sixty individual antelope were compared against existing reference data from wild populations. Sequence analysis of roan, greater kudu and common eland allowed the broad geographic origin and subspecies of each animal's maternal lineage to be inferred.  For waterbuck, clear discrimination of ellipsen and defassa subspecies was not possible due to a zone of hybridization preventing unambiguous assignment of captive waterbuck to subspecies. Our findings highlight the application of molecular genetic research to a persistent challenge in zoo population management; namely the need to understand captive genetic variation relative to that found in the wild.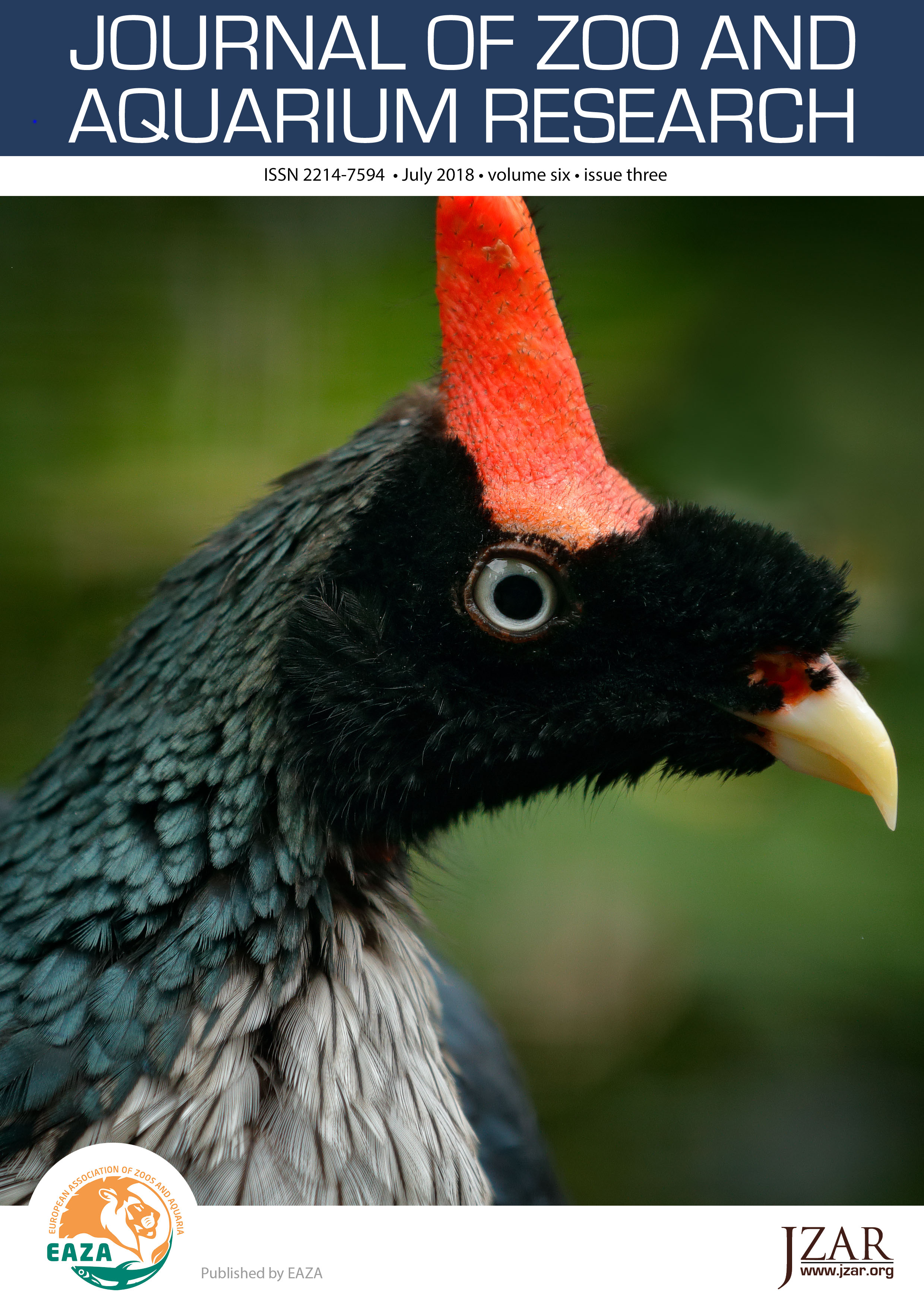 Downloads
How to Cite
Ogden, R., Ghazali, M., Hopper, J., Čulík, L., & King, T. (2018). Genetic assessments for antelope reintroduction planning in four European breeding programmes. Journal of Zoo and Aquarium Research, 6(3), 79–84. https://doi.org/10.19227/jzar.v6i3.359
License
Authors who publish with this journal agree to the following terms:
Authors retain copyright and grant the journal right of first publication with the work simultaneously licensed under a Creative Commons Attribution License that allows others to share the work with an acknowledgement of the work's authorship and initial publication in this journal.
Authors are able to enter into separate, additional contractual arrangements for the non-exclusive distribution of the journal's published version of the work (e.g., post it to an institutional repository or publish it in a book), with an acknowledgement of its initial publication in this journal.
Authors are permitted and encouraged to post their work online (e.g., in institutional repositories or on their website) prior to and during the submission process, as it can lead to productive exchanges, as well as earlier and greater citation of published work (See The Effect of Open Access).