Animals in an online world; an evaluation of how zoological collections use social media
Social media in zoos
Keywords:
Social media; Facebook, zoo message, conservation, education, engagement, collection diversity
Abstract
Social media is a phenomenon of the 21st Century and its use enables scientific, conservation and educational organisations a much wider reach into the lives of interested (and potential interested) parties more than ever before. When well used, social media can have a positive impact on awareness of current, important issues, and be a useful tool in garnering public support for a particular cause or message. The aim of this study was to determine whether there was a specific trend in the use of social media (Facebook) by BIAZA-accredited zoos when putting together content to share with an online audience. We calculated the average percentage of mammals, birds, reptiles, amphibians, fish and invertebrates for nine UK zoos. We tested the hypothesis that posts presented on Facebook would not reflect the diversity of the animal collection. Results show a heavy bias towards mammals, in not only the number of posts but also in the engagement (likes and shares) with such posts. Zoos also announce births and new hatchings via social media more than expected, which could be a useful way of engaging an online audience with important conservation issues and rationalising why species are housed in captivity. Posts overtly conservation- or education-based were limited in number, and attracted little following. There was a highly significant correlation between both the number of likes that a post received and the number of times it was shared. It is possible that if zoos diversified the range of subjects to highlight key aspects of biology and ecology in their Facebook posts, more engagement with key aims of the modern zoo would arise with an online audience.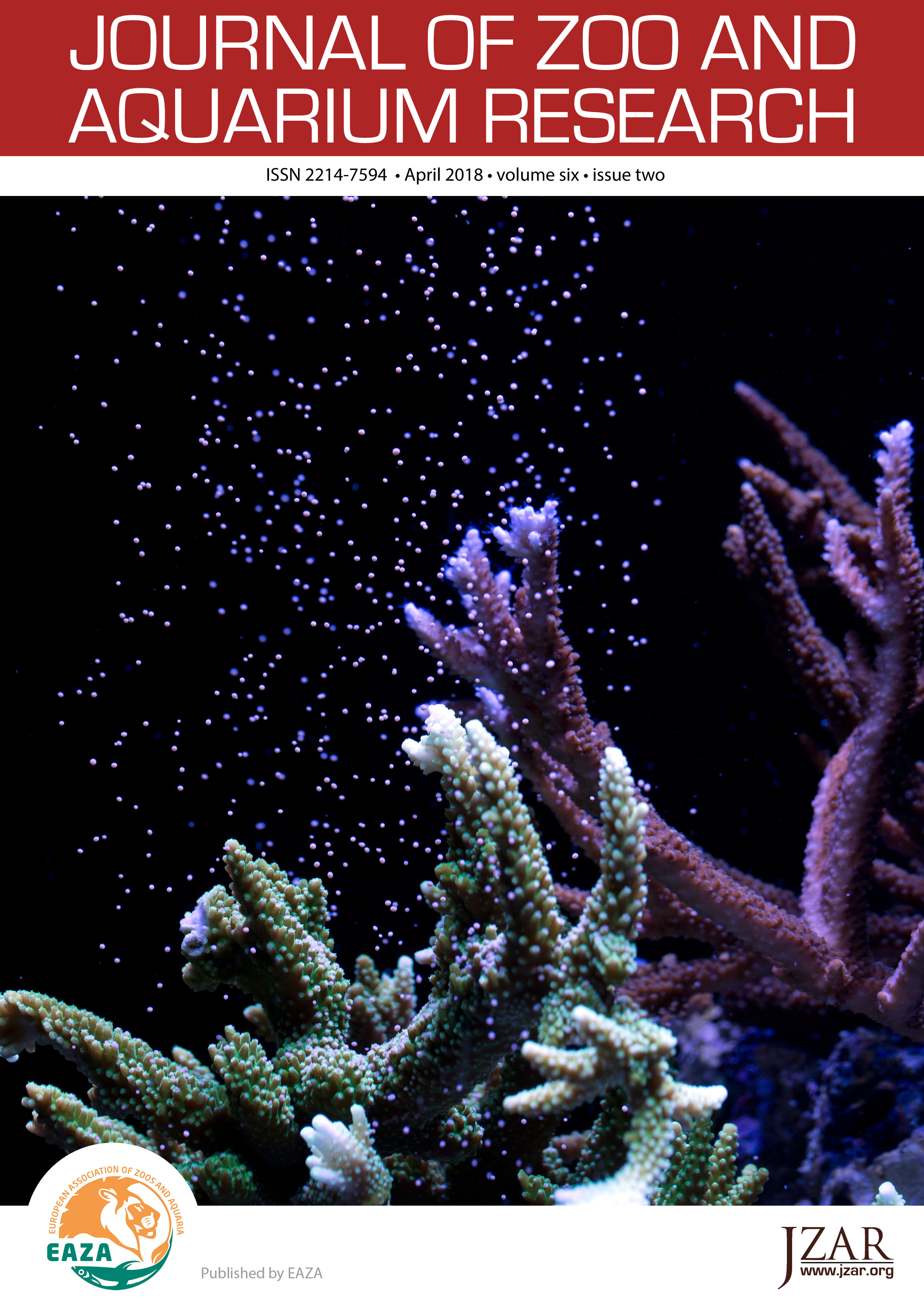 Downloads
How to Cite
Rose, P. E., Hunt, K. A., & Riley, L. M. (2018). Animals in an online world; an evaluation of how zoological collections use social media: Social media in zoos. Journal of Zoo and Aquarium Research, 6(2), 57–62. https://doi.org/10.19227/jzar.v6i2.324
License
JZAR fulfils the DOAJ definition of open access and provides free and open access to the full text of all content without delay under a Creative Commons licence. The copyright holder of JZAR publications grants usage rights to third parties, allowing for immediate free access to the work and permitting any user to read, download, copy, distribute, print, search, or link to the full texts of articles.