Social interactions and the role of kin recognition within juveniles of a solitary species, the giant panda (Ailuropoda melanoleuca)
Keywords:
giant panda, behaviour, kin recognition, management
Abstract
Kin recognition has been extensively documented in social species, but is less well studied in solitary species, especially in sub-adults. Although giant pandas (Ailuropoda melanoleuca) are acknowledged as solitary animals in the wild, in captive settings cubs engage in frequent bouts of affiliative behavior and evidence suggests that adults are capable of kin recognition. This project examined whether one-year old giant panda cubs displayed kin-biased behavioural interactions. Neither relatedness nor time spent with other cubs were significant predictors of the amount of time cubs engaged in social interactions. We propose alternatives to explain rates of giant panda cubs' social engagement. Further long-term assessment should be conducted exploring the behavioural impacts of socially housing a solitary species.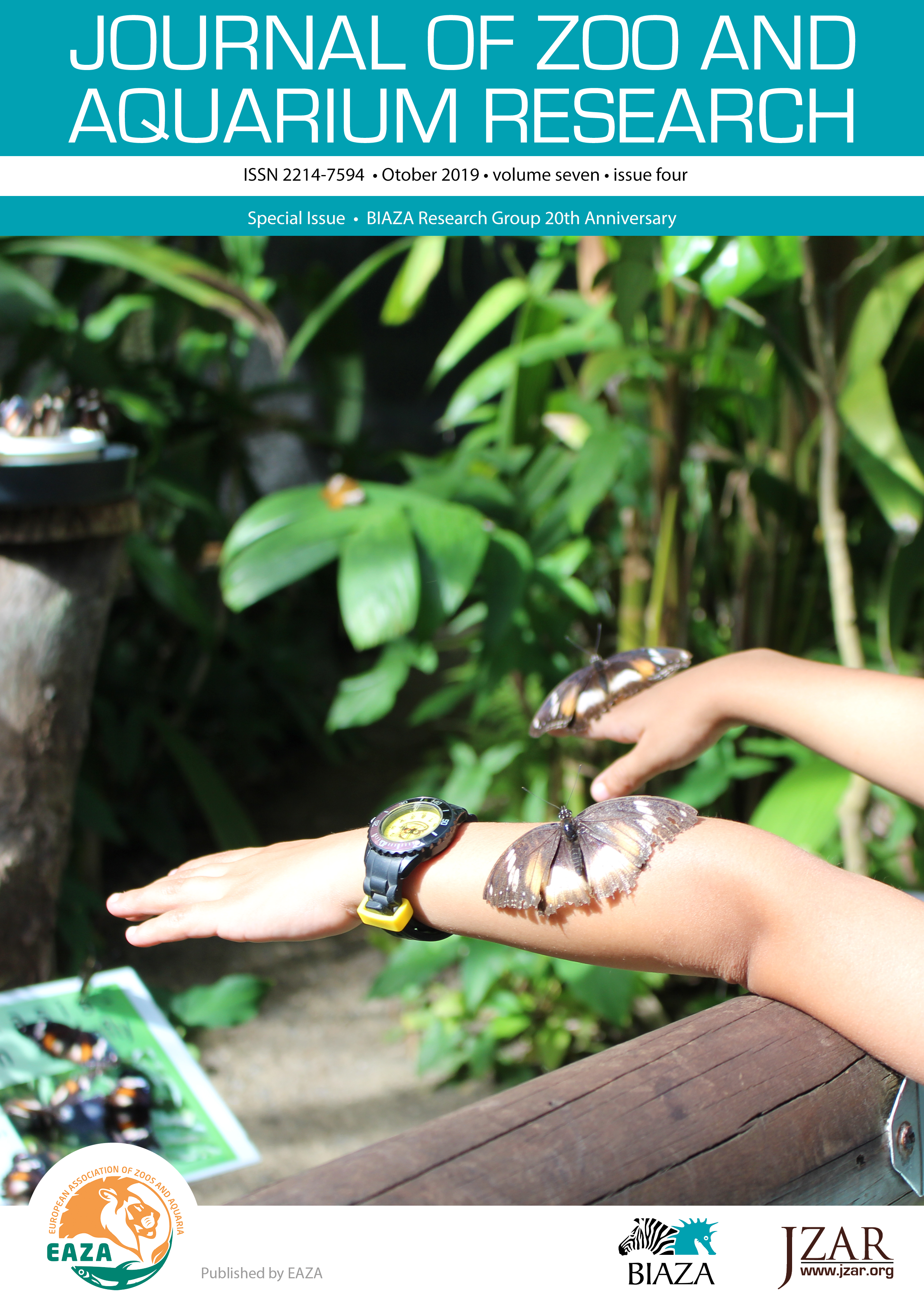 Authors who publish with this journal agree to the following terms:
Authors retain copyright and grant the journal right of first publication with the work simultaneously licensed under a Creative Commons Attribution License that allows others to share the work with an acknowledgement of the work's authorship and initial publication in this journal.
Authors are able to enter into separate, additional contractual arrangements for the non-exclusive distribution of the journal's published version of the work (e.g., post it to an institutional repository or publish it in a book), with an acknowledgement of its initial publication in this journal.
Authors are permitted and encouraged to post their work online (e.g., in institutional repositories or on their website) prior to and during the submission process, as it can lead to productive exchanges, as well as earlier and greater citation of published work (See The Effect of Open Access).