Equine atypical myopathy associated with sycamore seed ingestion in a Przewalski foal
Abstract
One of the 172 UK cases of equine atypical myopathy (EAM) reported to the Atypical Myopathy Alert Group (AMAG) in 2014 was that of a five-month old male Przewalski horse (Equus ferus przewalskii), resident at ZSL Whipsnade Zoo, UK. The foal presented initially with sudden-onset and repeated stretching of the neck as if dysphagic, with progressive weakness (including lying down), sweating and an unresponsive demeanour. General anaesthesia, induced with a combination of etorphine, midazolam and hyaluronidase, was required for each examination and subsequent treatment of the foal. Initial biochemical analysis showed a markedly increased plasma creatine kinase (CK) activity of 105,001 U/L, an increased aspartate amino transferase (AST) activity of 4194 U/L and a mildly increased inorganic phosphorus concentration of 2.35 mmol/L. The foal was unresponsive to treatment and had to be euthanased. Skeletal musculature and the myocardium showed the most significant pathological changes, with histological evidence of rhabdomyolysis, whilst urine organic acid analysis and an abnormal organic acid serum profile were supportive of multiple acyl Co-A dehydrogenase deficiency typical of EAM. This is the first description of EAM in a non-domestic equid.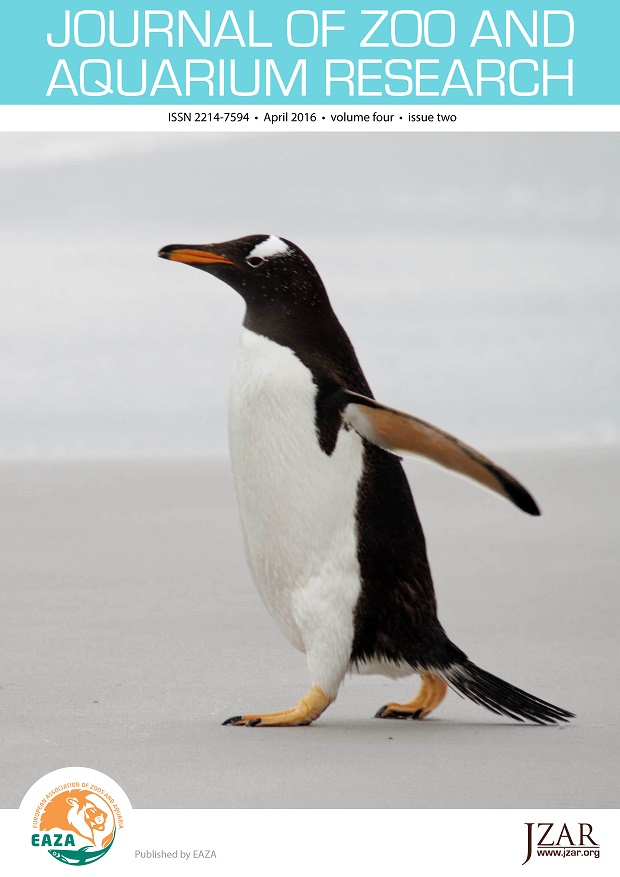 Downloads
How to Cite
Molenaar, F. M., Piercy, R. J., Dunkel, B., Manning, N., English, K., Stidworthy, M., & Masters, N. J. (2016). Equine atypical myopathy associated with sycamore seed ingestion in a Przewalski foal. Journal of Zoo and Aquarium Research, 4(2), 105–108. https://doi.org/10.19227/jzar.v4i2.156
Section
Evidence Based Practice
License
JZAR fulfils the DOAJ definition of open access and provides free and open access to the full text of all content without delay under a Creative Commons licence. The copyright holder of JZAR publications grants usage rights to third parties, allowing for immediate free access to the work and permitting any user to read, download, copy, distribute, print, search, or link to the full texts of articles.